3 tags
((OOC: 19th of August, 2012))
((As most of you know it's the 'anniversary' of Daniel's letter to himself, beginning his journey down into the depths of Brennenburg. It's also been a year since I created this blog. Now I've been quite inactive and I apologize, but I'll be honest, my obsession with Amnesia has cooled down quiet a lot since last Summer. Not that I don't still love...
Anonymous asked: the question is....have you been naughty or nice this year?
socks192 asked: So why is it that you are one scrawny little man (I mean that in the most non offensive way possible) and when you run it sounds like you are a linebacker! Seriously, do you weigh more than you look?
hollowchirp asked: Let us have a plethora of jolly drinks to share this holiday season. You're a good man - brave and talented - and God willing you have a merry day and a glorious new year!
5 tags
4 tags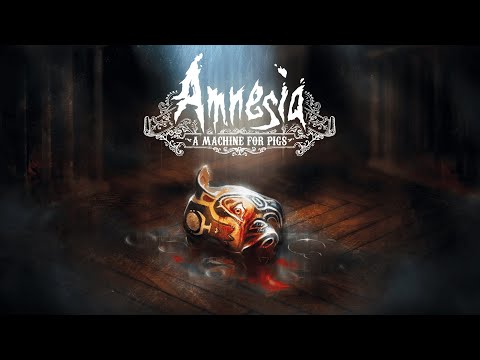 3 tags
COMMISSIONS 2: ELECTRIC BOOGALOO
luckyblackcatxiii: Okay, bringing back the big commishes because I NEED INCOME… Chibi commissions are still open too and can more easily be seen by clicking here Sketches (pencil, pen or digital) Chibi: $5 Bust: $7 Full body: $10 Additional characters: +$3 Colored: +5 Lined art (digital) Chibi (Flat): $8          (shaded): $10 Bust: $12 Full body: $15 Additional characters:...
3 tags
5 tags
6 tags
4 tags
((JUST HIT 3,000 FOLLOWERS))
((Holy moley, how did this happen?! Well, nonetheless thank you all for actually following! I don't know how I attracted so many of you over here but I'm grateful and excited for it! I'll do my best to keep this blog alive and fresh, and hopefully I'll get those portraits done! [Oh God I'm so sick of the smell of oil paints, weh]  Thanks again everyone! <333))
9 tags
4 tags
(( I got one complaint about the second picture not moving so if you want to see it in motion here's the gif! The file must have been too big and I can't make it any lower so this will have to do! ))
6 tags
4 tags
4 tags
Anonymous asked: Dear daniel, Your now my hero bu besides that if you ever met gamzee from homestuck what would you do?
astrophysik asked: I just wanted to say that I think you're a brilliant role-player, and that your responses to some of these carols ( and questions in general! ) are perfect and make me laugh for all the wrong reasons. Awesome art, too!! :D
8 tags
9 tags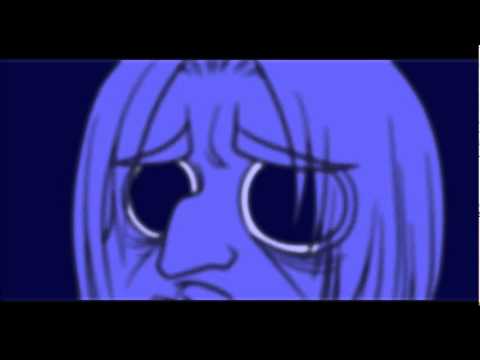 5 tags
3 tags
overcookedomlelets: askanamnesiac: It wasn't difficult to put this contraption together either, some of the cogs were laying around and Alexander already had most of this set up it before I came across it. He must have used it before, perhaps that explains why his own "blog" (that's what they call these things, right?) has been so silent these days, since he's stuck himself in the Inner...
Anonymous asked: I myself am not celebrating Christman, but Merry Christmas, and keep on surviving. I hear that the window above the Blood Fountain is damaged. Are you willing to try it?
4 tags
checkmateme asked: What if instead of the krrk krik rkrriik noises you'd hear christmas carols
4 tags
Anonymous asked: Can I have your jacket?
4 tags
d0nt-p4n1c-br1ng-4-t0wl3-deacti asked: Hello There Daniel ,My Name Is... Well I Cant Quite Remember That But Any Who. I Do Know I Am A Time Traveler And Would Like To Aid You In Your Quest To Escape The Darkness And Any Other Things That May Cause You Any Trouble And Also Seeing As It Is The Holidays. I Shall Bring Some Gifts For You! Maybe A Flash Light And Perhaps A Weapon.
4 tags
homostuck-is-why-i asked: Daniel, I just want you to know, the water monster is my dog. BC Why do you run from him? He just wants to play fetch and gets angry when you won't play with him!
4 tags
ask-justine-florbelle asked: Bonjour monsieur Daniel, I am Justine Florbelle. I have heard of you and the Baron, do you remember writing to my father about the orb?
4 tags
((ooc - Who's going to Fanime?))
ask-agrippa: ((I know it's super early, but I'm so excited for Fanime because I just made the decision to go as Daniel. I just ordered a lantern and I'm about to jump out of my skin with anticipation. So, who's going? I think it would be fantastic to meet some of you. :D I try to keep the ooc stuff to a minimum. I'm sorry if this annoys anyone!)) ((I'll be going to Fanime, as Daniel...
5 tags
5 tags
Watch
trumpeteroftheswan: HERE YOU GUYS GO!!!!!! THE AMNESIA THE DARK DESCENT SONG IS AVAILABLE FOR DOWNLOAD!!! It's pay what you want, free is an option but donations are ALWAYS appreciated!!! ENJOYYYYYYYYY ((AND AFTER MUCH WAIT THE SONG IS FINALLY OUT FOR DOWNLOAD AND PURCHASE! These guys have made an amazing song, if you have any money to spare at least buy the song for a $1. It's...
6 tags
6 tags
4 tags
disceel asked: Oh poor Daniel ;____; -pats- Go back to your quivering and whimpering and relinquish this violence..
4 tags
Anonymous asked: Are you a cat or a dag person?
6 tags
Anonymous asked: Are you a virgin? :3
4 tags
4 tags
6 tags
5 tags
3 tags
Amnesia: Justine, Valentine's Day card
askabeautifulvictorianwoman: Incase you can't read it, it says: "Your job as my new suitor starts today, Valentine! With a plethora of love, Mademoiselle Justine Florbelle." Made this for my matesprit— ;u; ))) ((More valentines, a cute one this time by our Justine!))
13 tags
9 tags
5 tags
5 tags
8 tags
In Which Lucky Does Commissions (13 slots open)
luckyblackcatxiii: ~OPEN~ Sketches (pencil, pen or digital) Chibi: $5 Bust: $7 Full body: $10 Additional characters: +$3 Colored: +5 Lined art (digital) Chibi: $7 Bust: $10 Full body: $12 Additional characters: +$5 Colored: +$5 (Shaded: +2) Copic: Chibis: $10 Door decorations: $15 Fandom commissions: I will take requests that deal with fandoms should it be wanted (like...